Hello All,

I'm relieved to hear Grandma Smith is doing better. We finally got to go to the temple for the first time today, and I kept her in my mind during the session.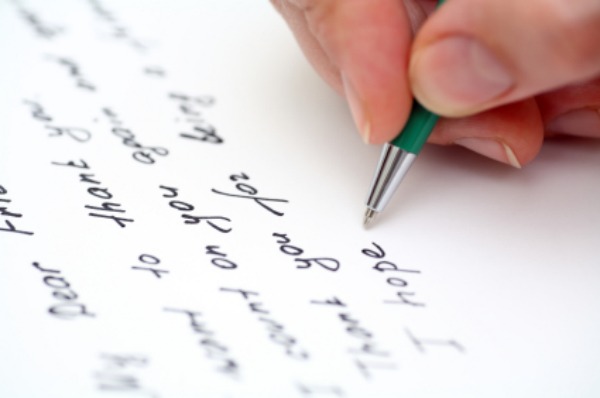 I like to receive letters, but I also like to write them, so if anyone does send me a letter or package, I'll put forth an effort to write back, that is if I have time! I've been able to respond to every letter so far.
Sorry I haven't been sending any pictures, I have quite a few, but these computers are so limited, it's taken a really long time to figure out a way to do so. I'll try sending a second email later with pictures so you can know what my new family looks like! If you don't get one, I'm still trying to figure these computers out :/
Thanks for sending me cousin emails! I don't have any of their emails, so I'd like to get those! I'd also appreciate it if Jessica could send me the emails of our friends out on missions, and get on Tyler's case to write me!
To solve the problem with the house being so quiet now that Daniel and I are gone, maybe you could get a few more dogs? Lol.

From the Provo temple I can see where our neighborhood is. It's really weird being so close and yet so far. Also, I'll see people around that I know. Eva VanCott and Camilee Bratt both work at the MTC, so I've seen them around. Brennan Jenkins' older brother works here, too.
I mentioned we got to go to the temple today. It was great! You can tell Sister Stauffer we used a
couple of the names she gave me, and we're planning on getting my whole district and part of my zone involved for next week. I've really come to love everyone in my district, so it was really special to be able to do that with them.
The Romanian is coming along great. There are things about Romanian that are so different from English, like they don't have the word "the" but every noun changes depending on whether there would be a "the" or not. Also, we don't
really
have Accusative vs. Dative in English, which is really confusing. Romanian is really frustrating sometimes because I'm a little impatient and I want to just know the language, but I've for sure seen the gift of tongues in my class. A couple of days ago we had a lesson with Marian, the really difficult investigator who is really my teacher who is from Romania. Lessons with him are hard, because Brother Vizante is not easy on us, but our last lesson was so incredible. We started talking just about Evanghelia lui Hristos (the Gospel of Christ) but suddenly something took over and both me and my companion were just discussing things with him. I honestly can't remember anything I had said, but I spoke more fluently than I ever have and I understood everything he said, and I answered his questions the way they needed to be answered. At the end, I asked Marian to pray with us about receiving an answer, he did so, and if Brother Vizante was the crying type, he would have been weeping. After our lesson with him, we returned to class and he was just out of it, I'm convinced it was because of the lesson we had with him. It was so cool how the gift of tongues just took over like that.
Speaking of Brother Vizante, he is so funny. When you first meet him, he seems quiet and demure. That's not true at all. We learn new things about him every day that makes him cooler and cooler. He was talking with us after class one day, just talking about Romania, and the things he said were hilarious. He says to us, "Want to know how Romanians smile?" and he pulls out a Romanian grammar book, opens the front cover, and there's a picture of a Romanian woman glaring into the camera. Later he says, "You have a few Romanians in a room one of them will say, 'What's that sound? Oh, it's laughter.' " One of the elders in my district showed me a photo he took of the other elders, and there in the background is Brother Vizante, photo-bombing them with a staged nose pick. I hope I can send that one to you, it's too priceless. Vizante has also said "One thing you'll learn in Romania is that Romanians stare," which is 100% true of Vizante. He's just a funny, funny guy.
Our other teacher is great, too, but he doesn't get a whole paragraph because he's American. Brother Frandsen does this thing where when he stops to put words together in his head, his lips curl and it's really funny to watch. I need a picture with them to send to you.
Some days we get to play volleyball. That's one of my favorite things, and it's usually just our district playing with each other, but sometimes other elders play too and THEY GET REALLY INTO IT. Playing volleyball with a lot of really scary guys is... well, scary. Somehow I ended up on a team with two elders I didn't know and Elder Brundage, so whenever Elder Brundage would make a pass to me he'd say "Sora!." The other two elders were really confused, they thought that was my first name, ha, ha.
Speaking of Sora, Sora Newell and I realized we're the only "Soras" in the MTC. Everyone else is "Sister" or "Hermana" or "Sorella", but since we're the only Romanian speaking missionaries, we're the only "Soras". So pretty much if someone calls out "Sister!" half the MTC will respond. But, if someone calls out "Sora", 50% chance says it's me.
On Tuesday (yesterday), Elder Richard G. Scott came to speak to us about communication with
Heavenly Father. His talk was so inspiring, and his presence there was really something different. His talk is being broadcast to every MTC, and I'm in the choir so Daniel look out for me! I loved how Elder Scott gave every foreign language learning missionary a special apostolic blessing, all of us in my district were really excited about that. When Elder Scott was leaving after his talk, he would take a couple of steps, turn back and say "Be good!" take another few steps, "We love you!" another few steps, "Still be good!". It was really cute.
Anyway, I think I have covered everything really big. Every other day is really routine, but I'm having a lot of fun and I'm really happy and I love all of the friends I've made here. In Daniel's letter he compared it to being in jail, but I see it as more of a boot camp. That being said, I really can't wait to finally get into Romania. Only 19 more days!
I don't remember if I already mentioned this, but every Sunday our district wears coordinated outfits. Our first Sunday was everyone wears purple, second Sunday was everyone wears Romanian flag colors, and this last Sunday was each of us wears a color of the rainbow. This is why I love my district! This is our rainbow day with the Provo Temple in the background.
From left to right: Elder Sookhoo, Sora Smith, Sora Newell, Elder Brown, Elder Lybbert, Elder Cooper, Elder Brundage
Va iubesc!
Sora Smith